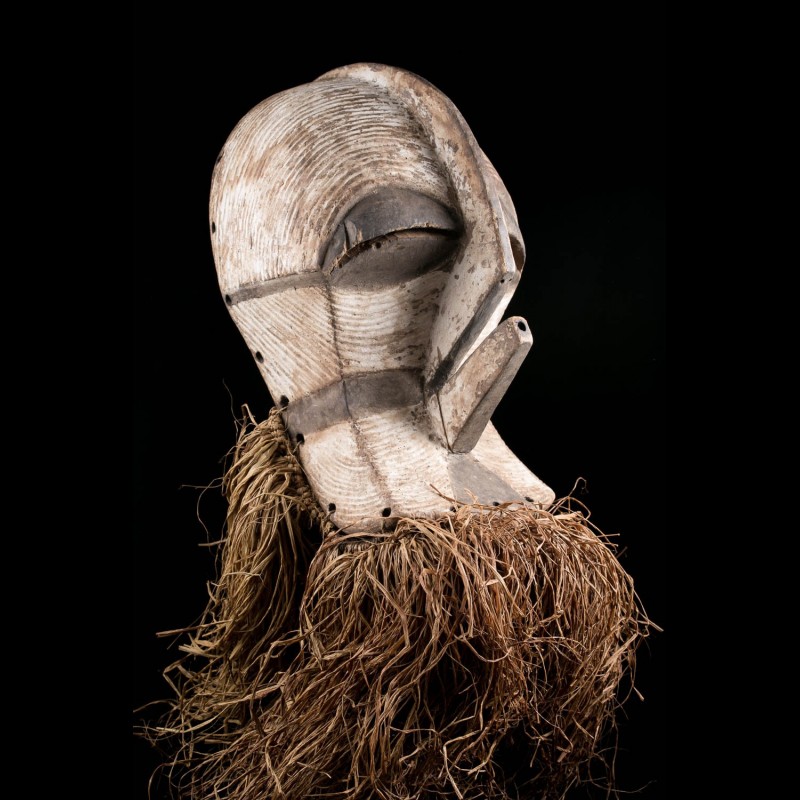  
Kifwebe Mask - Songye - SOLD OUT
The Kifwebe mask at the Songye / Luba
Among the Songye as well as the Luba, the male society Bwadi Bwa Kifwebe was responsible for the maintenance of social order. The so-called Kifwebe masks served to reinforce the powers of witchcraft (buchi) and magic (masende) of the chiefs. These masks were supposed to provide members of the Bwasi Bwa Kifwebe society with health and supernatural powers.
Some sources also report the release of these masks during the funeral ceremonies of the leaders and initiation rites of the boys. This African mask has beautiful regular streaks and symmetrical facies. Very nice balance of volumes in this piece that could have inspired great names in Western contemporary art.
Provenance: private collection of traditional African art P. Vandenbergh.
Origin : private collection P. Vandenbergh, BelgiumDating : 1940'sSize : 38 x 24 cm Materials : wood, raphia
Data sheet
Presumed dating

Mid XXth century

Size

Ethnic group

Material(s)

Wood, raphia

Country

Origin

Tribal art collection Belgium