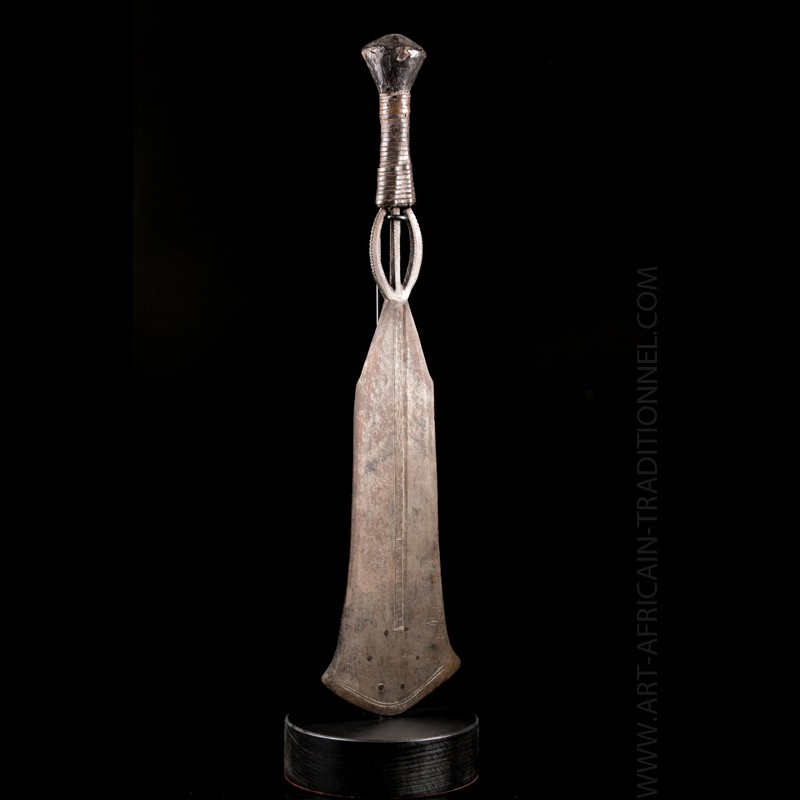  
Ceremonial Ngandu Saka knife - SOLD OUT
In traditional African art, African blacksmiths have created a rich variety of iron pieces, be they currencies used in trade or social trading, statues, or jet weapons, or, as this is the case here, prestige knives or tied to specific rituals.
Many of these coins were brought back following the return of Belgian families from Zaire after independence. This object probably dates from the very beginning of the 20th century.
The Congolese ethnic groups produced knives with very different shapes. The blade is adorned with fine patterns.
Data sheet
Presumed dating

1st half XXth century

Material(s)

Wood, metal

Country

Origin

Tribal art collection Belgium

Condition

Excellent