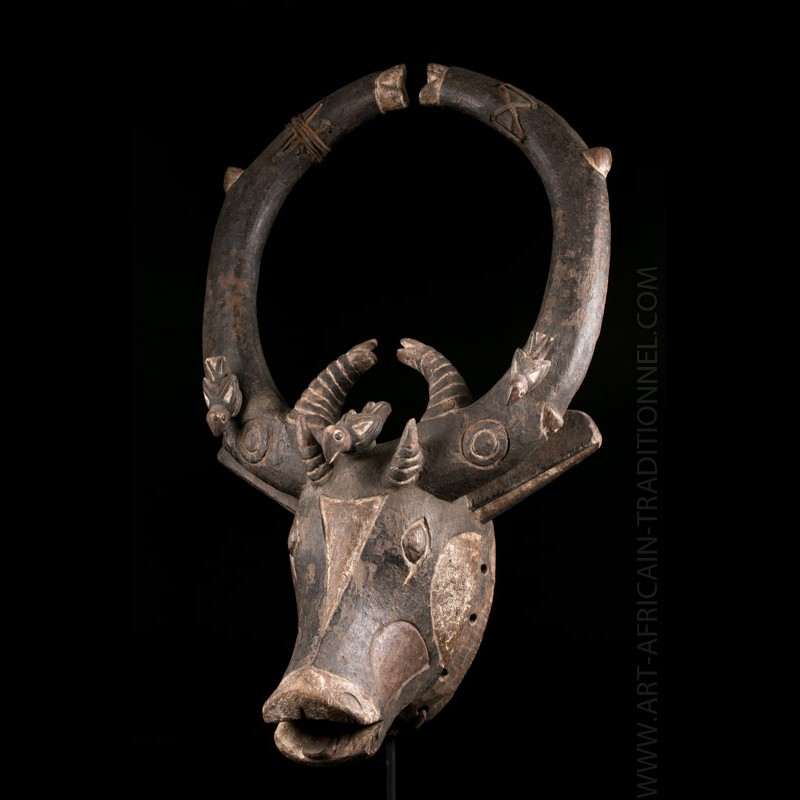  
Large Bwa Mossi buffalo mask - SOLD OUT
Mossi African art sculptors are known for their polychrome masks worn during festivals and for keeping crops. These masks, which also fulfill a totemic function, are guarded carefully when they are not worn.

Libations are offered in exchange for their protection and help. The bwa subgroup is renowned for its large masks such as the buffalo, antelope or butterfly mask.
It is decorated with small birds that are found around the pachyderms. The sculptors managed to combine stylization and realism in this room in a superb state of preservation.
Data sheet
Presumed dating

1st half XXth century

Size

Ethnic group

Material(s)

Wood

Country

Origin

Tribal art collection France

Condition

Excellent