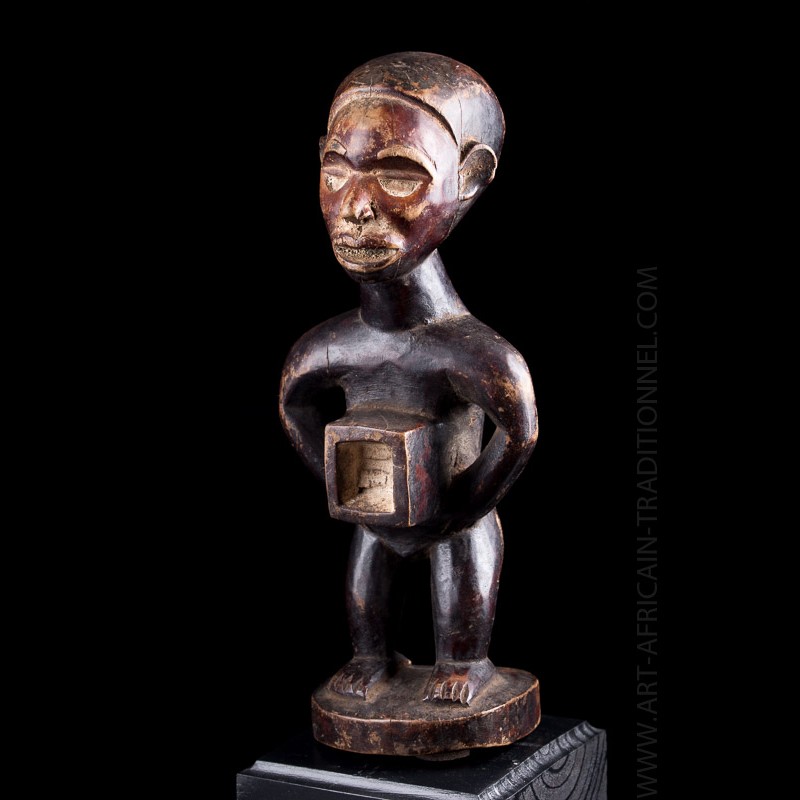  
Nkisi figurine - Kongo - SOLD OUT
African wooden figurine Nkisi or Nkishi type whose arms are bent, hands on the hips in a comely position. A square abdominal cavity is clearly visible. The diviner once placed a magic charge on it.
Traditional statuettes of this type served to solve problems.
Small circular base. Character covered with a patina visibly very old.
Data sheet
Presumed dating

1st half XXth century

Size

25 x 10 cm

Expert's estimate

525 - 600 €

Ethnic group

Material(s)

Wood

Country

Origin

Tribal art collection Belgium

Stand

Included

Condition

Excellent