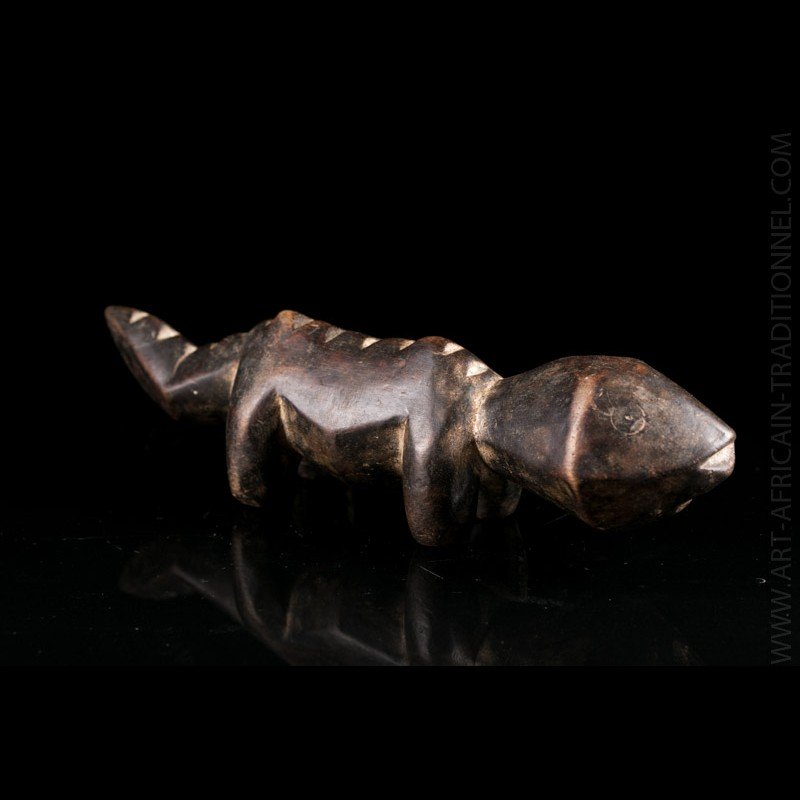  
Animal charm Mugugundu Lega - SOLD OUT
Among the Lega, figurines depicting animals are named Mugugundu.
In this case, this could specifically be a Mugugundu Lungaga antelope or a pangolin.
There are also specific representations called "Myangulanda", like the Kitende or Kituku frogs.
These objects are the exclusive property of high dignitaries of the Bwami.
This figurine clearly has an ancient patina and a beautiful geometric allure.
This piece is very similar to the one listed by Biebuyck in the Merton Simpson Collection, USA. Uncommon animal figurine.
Data sheet
Presumed dating

1st half XXth century

Size

6 x 22 cm

Expert's estimate

450 - 500 €

Ethnic group

Material(s)

Wood

Country

Origin

Tribal art collection Belgium

Condition

Excellent
Customers who bought this product also bought: