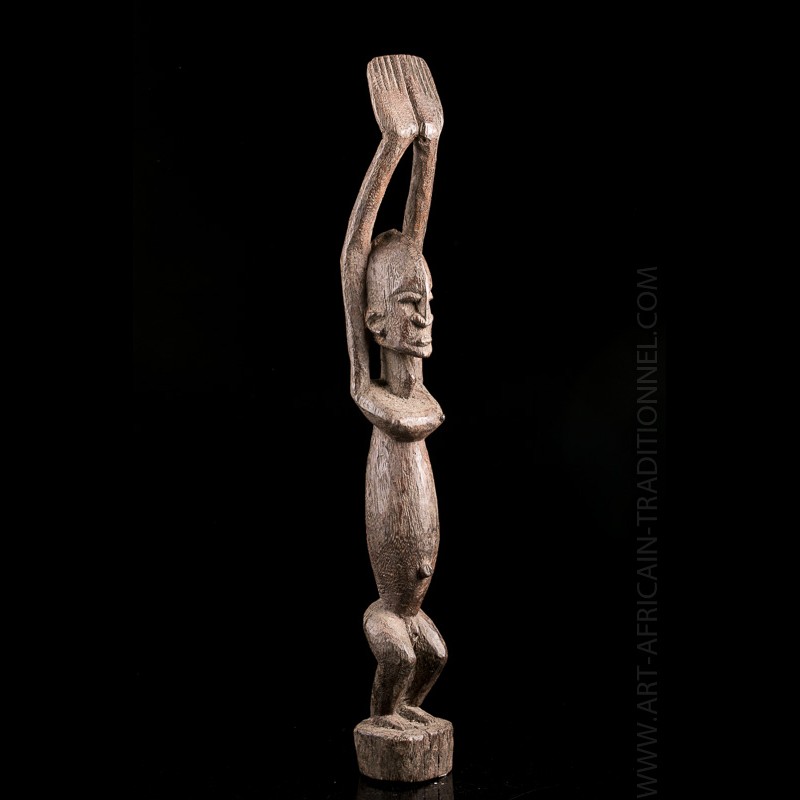  
Dogon Tellem ancestor figure - SOLD OUT
Dogon statue representing an ancestor. He raises his arms to the sky as a sign of connection with the world of the beyond where the dead reside.
This posture was borrowed from Tellem, the people previously occupying the region where the Dogon are settled.
Slender body, arrow nose, outstretched arms, a perfect and classic object of Dogon African art. The latter are also very well known for numerous objects such as the Dogon gates, the Toguna pillars, the Sirige masks, Kanaga etc.
Data sheet
Presumed dating

Circa 1950

Size

41 x 6 cm

Ethnic group

Material(s)

Wood

Country

Origin

Tribal art collection France

Condition

Excellent