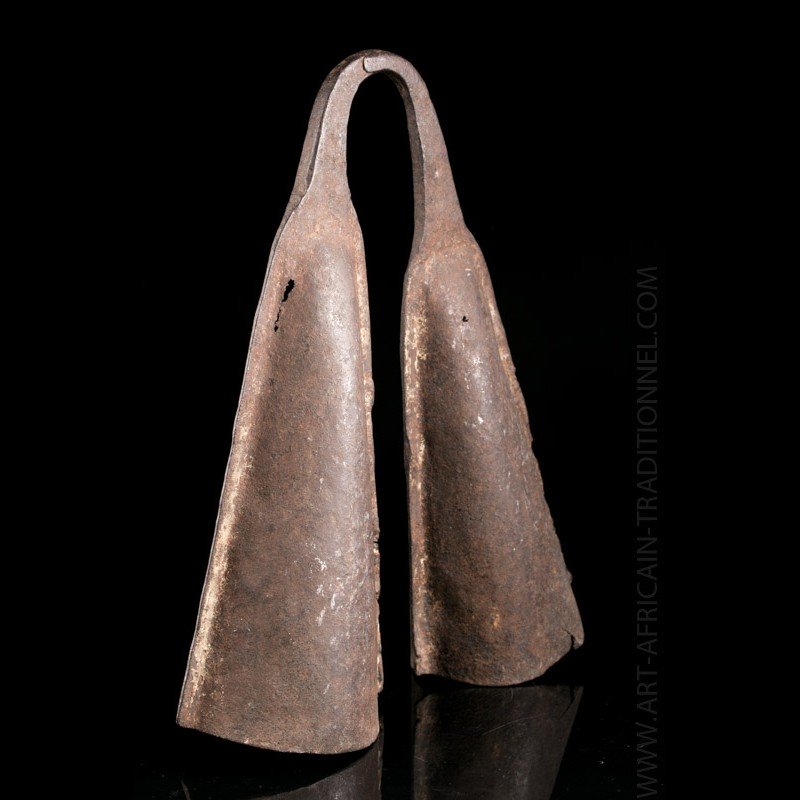  
Bozomu Mong bell
This double African bell is one of the idiophones in African tribal art. She was hit with a small wooden gong. This type of traditional instrument was part of an instrumental ensemble accompanying dances in villages in sub-Saharan Africa, particularly in the Democratic Republic of Congo.
If simple versions exist, here we observe two cavities of resonance of different sizes thus producing distinct sounds, connected by a narrow neck.
Some very small versions could be worn by the dancers while the larger ones such as these were used by hand. See annex photo, source africamuseum.
Very old object, perhaps dating back to the end of the 19th century.
Data sheet
Presumed dating

Circa 1910

Size

34 x 29 cm

Expert's estimate

Material(s)

Iron

Country

Democratic Republic of the Congo

Origin

Tribal art collection Belgium

Condition

Excellent