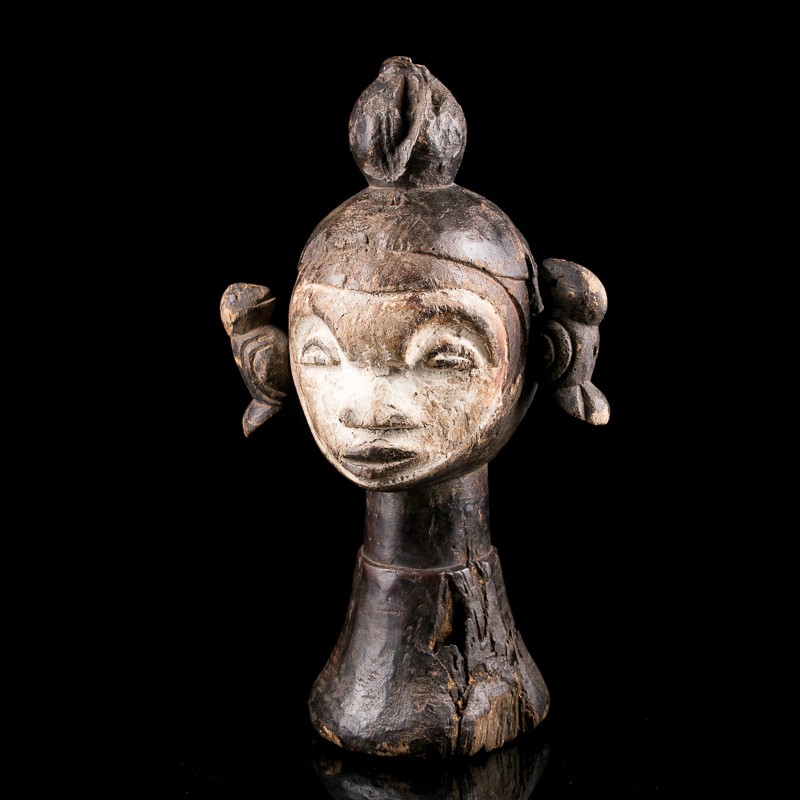  
Idoma Ungulali Crest Mask
Seeds were thrown on this mask accompanied by a flute tune, the birds "still present", which is rare, were there to peck at the seeds.

The Idoma settled around 1800, at the confluence of the Benue and Niger rivers, coming simultaneously from the east and the west; during the 19th century, they had to emigrate again under pressure from the Fulani coming from the north.
Speaking Kwa, these different groups each had a totemic animal whose presence makes it possible to follow their migration, but they do not have a common historical origin.
Among the idoma artistic corpus, there are crests dancing at the funerals of the notables and recalling the ekoi heads. The Idoma have undergone various influences and it is often difficult to distinguish them from their neighbours who have the same mask societies. According to François Neyt, the stylistic origin of these masks would be the Boki region.


Data sheet
Presumed dating

1st half XXth century

Size

37 cm

Ethnic group

Material(s)

Wood

Country

Origin

Collection d'art tribal, E. F. C. Suisse

Condition

Very good