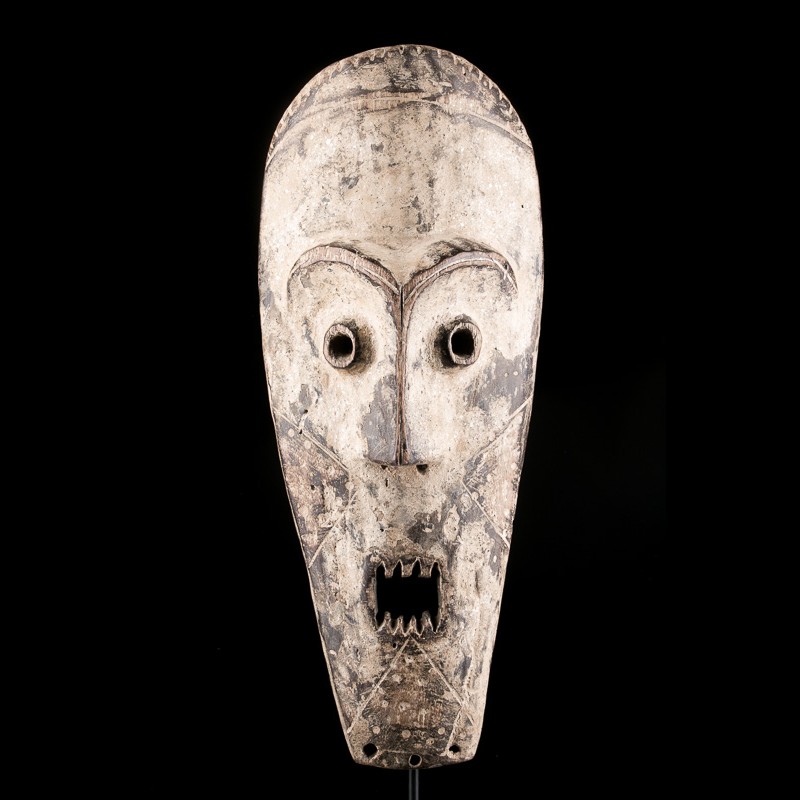  
Lengola mask
This expressive African mask comes from the eastern part of the Democratic Republic of the Congo. In these heavily wooded regions coexist many scattered ethnic groups grouped into villages. The ethnic sub-groups although having local chiefs can, like the Lega, be endowed with a central authority which, by the way, resisted the attempts of Christianization of the Belgian colonists in the first half of the XXth century.

Traditional masks from this region are often covered with white pigment or kaolin as is customary among the Lega, Songola, and here, Lengola. The toothed and gaping mouth recalls the Nsembu masks of Kumu and related ethnic groups.

The mask presented here intervened within the framework of initiations such as circumcision and the promotion of an individual to a higher social rank. It is not certain that it was worn on the face.
Data sheet
Presumed dating

Mid XXth century

Size

40 cm

Ethnic group

Material(s)

Wood, kaolin

Country

Origin

Tribal art collection Belgium

Condition

Excellent