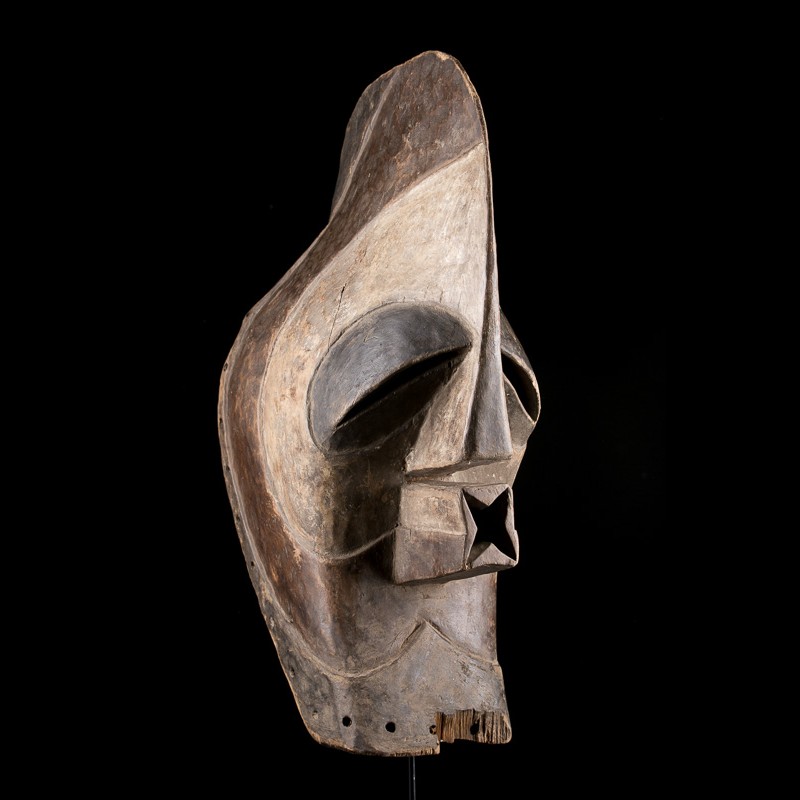  
Eastern Songye Kifwebe Kilume mask - SOLD OUT
Famous African mask linked to the Bwadi bwa Kifwebe among the Eastern Songye. The extremely cubist aspect of the so-called "kifwebe" masks has, since their discovery, pleased Westerners and quickly inspired great contemporary European artists.

Traditional masks of this type exist among the Songye, Kalebwe and Luba. Spread over a vast territory in the Democratic Republic of the Congo, their typologies vary greatly both in terms of the declination in three dimensions, as well as at the level of striations or treatment of the mouth and eyes. There are nevertheless stylistic constants linked to their function of intermediary with the world of the dead and the ancestors.

The high sagittal crest stretched from the top of the mask indicates that it is a male or Kilume mask. It should be noted that this mask is also impressive seen from the front, obliquely or in profile, which places it without hindrance among the masterpieces of its type.

This mask comes from the collection of J. Mongu, great art collector of R. D. Congo, his country of origin. Over the decades, as part of his profession, he has crisscrossed many regions of Zaire in search of authentic and remarkable pieces. He now collaborates with our gallery to exclusively offer his acquisitions for sale.
A source document will be provided with the mask.
Data sheet
Presumed dating

1st half XXth century

Size

Ethnic group

Material(s)

Wood

Country

Origin

Mongu private collection, Belgium

Condition

Very good
You might also like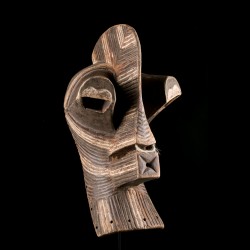 Regular price
€730.00
-25%
Price
€547.50