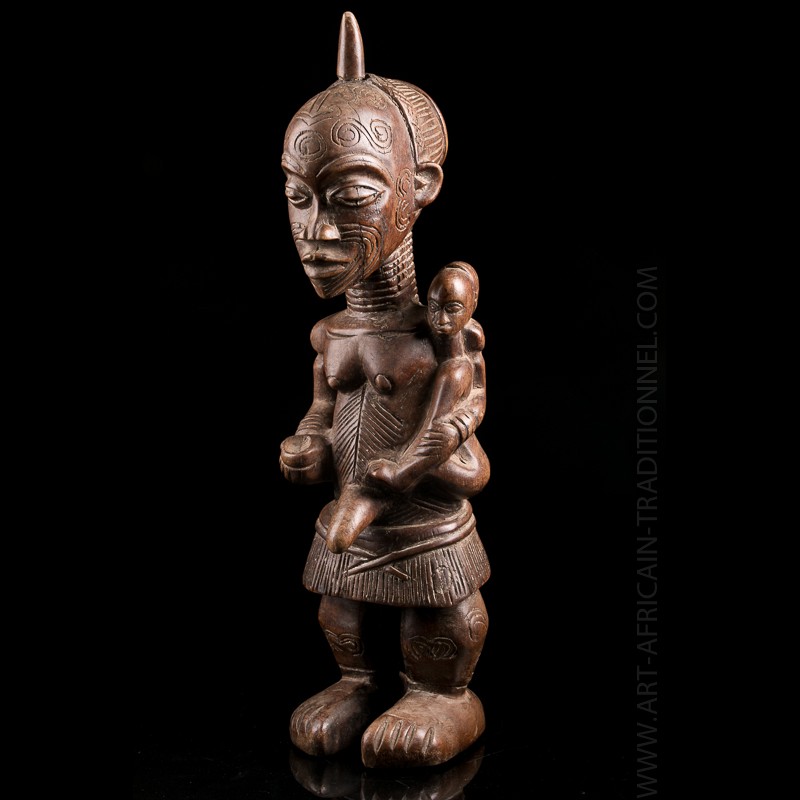  
Mbulenga Lulua maternity figure - SOLD OUT
African maternity Mbulenga on which there are superb patterns on the trunk, face, and limbs. These motifs correspond to the complex scarifications carried out on individuals of the Lulua ethnic group and for which, among others, they are famous.
The mother holds her child on the arm. On the head, a symbolic point.
Piece with the perfect typology of very high quality. Clear patina. Unavoidable object. Piece from a Brussels collection of which other objects are offered in this exclusive sale. These objects were brought back by an employee of a mining company in the Congo.
Data sheet
Presumed dating

1st half XXth century

Size

38 x 9 cm

Ethnic group

Material(s)

Wood

Country

Origin

Private collection Emile T. Bruxelles, Belgium

Condition

Excellent