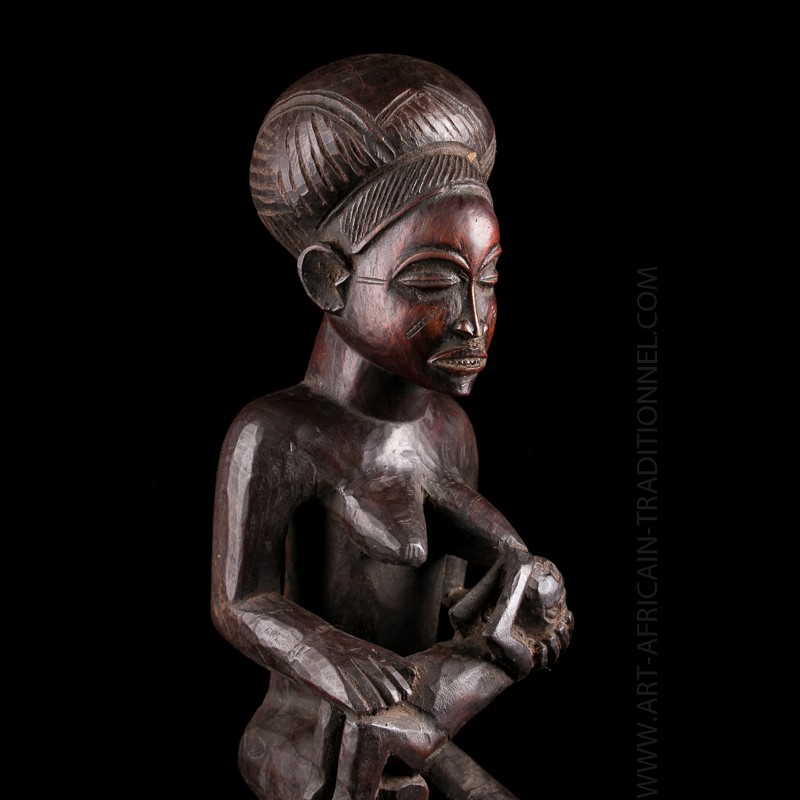  
Chokwe Luena maternity figure - SOLD OUT
Superb maternity statue from northern Angola, sculpted by an African artist Chokwe.
Mother to child of exceptional quality: see the details of the face, the balance of the features. The old patina is characteristic of this era.
Imposing headdress encountered among the Chokwe and Lwena / Luena, who also live in Zambia and in DR Congo.
Sitting woman holding in her hands are a child she is breastfeeding. Piece from a Brussels collection of which other objects are offered in this exclusive sale. These objects were brought back by an employee of a mining company in the Congo.
Data sheet
Presumed dating

1st half XXth century

Size

42 x 12 cm

Ethnic group

Material(s)

Wood

Country

Origin

Private collection Emile T., Bruxelles, Belgium

Condition

Excellent