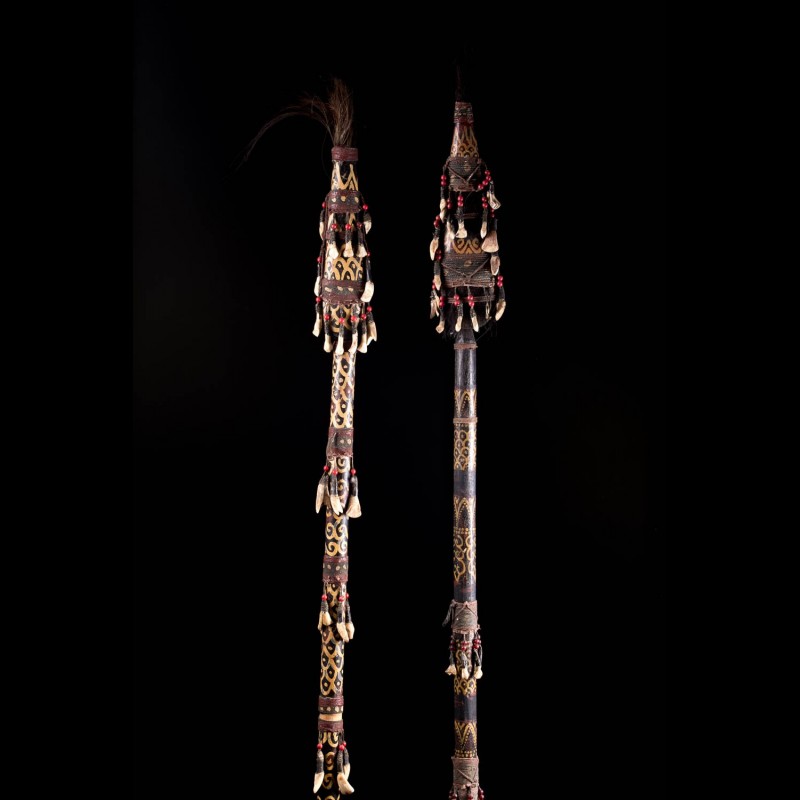  
Pair of spears - Kuba - Congo - SOLD
Spears, a niche in African art
Spears, knives, axes, and coin blades, all made of wood and wrought iron, testify to the metal skills of the Kuba and related peoples of Central Africa. Most present an inventive variety of forms and achievements far beyond what was functionally necessary.
I use the name Kuba generically. The specialists of the field will identify these parts in a much more precise way. The sleeves are made of wood, embellished with teeth and pearls, a piece dated from the beginning of the 20th century.
Pair of old and authentic objects sold by our art gallery, the reference in Belgium.
Origin : Ex Diorama museum Holterberg, Ex Dijk-Dekker, Ex H. de Vriese Dating : 1930'sSize : +/- 110 cm Materials : wood, iron, tooth, beads 
Data sheet
Presumed dating

Circa 1930

Size

Ethnic group

Country

Origin

Tribal art collection Belgium
Customers who bought this product also bought: