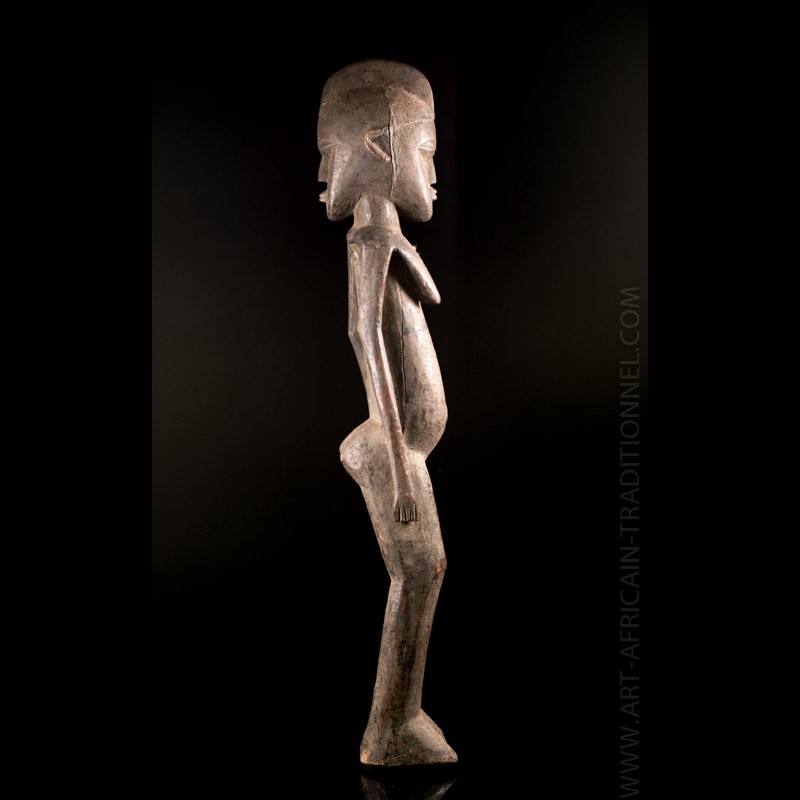  
Large janus Bateba Lobi statue - SOLD OUT
The dry patina of this amazing Lobi statue of Bateba type still has some feathers, reflecting the sacrificial libations of which it was the object.

The great lobi statuary, at first sight, is discrete: stripped in
its lines, without primer, the patina dries. It is mainly among the
thílkòtína that meet the most remarkable works, figures
of "accomplished ancestors" most likely to come from dissociated pairs
course of time because this word, thílkòtína, seems not to exist in the singular.
Here, however, we observe the very high conceptualization of religious beliefs in the Lobi artistic corpus through this janiform male figure wearing a classic ridge cap.
Data sheet
Presumed dating

1st half XXth century

Size

91 x 12 cm

Ethnic group

Material(s)

Wood, sacrificial materials

Country

Origin

African art gallery

Condition

Excellent
You might also like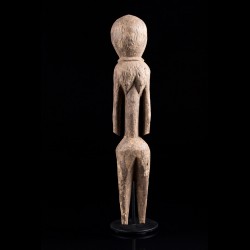 Customers who bought this product also bought: