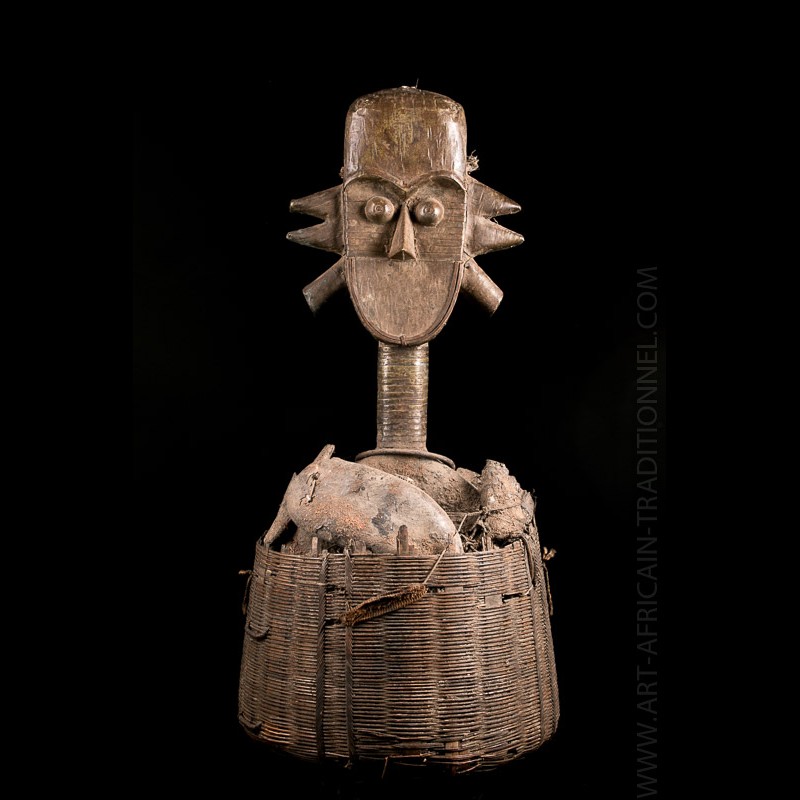  
Kota Sangu reliquary - SOLD OUT
African art in Gabon is famous for its many variations of reliquaries surmounted by guards called Ngulu, among the Kota (Bakota), Mahongwe, Bwiti.
The African reliquary that we offer you has a very marked style with an expressive face and still surmounts an imposing basket filled with bones and various accessories. Its shapes allow it to be attributed to the Sangu region, west of the Kota territory, in central Gabon.

The protective figure was intended to watch over the soul of the deceased with his piercing gaze. Its metal plating was rubbed regularly in order to reactivate its magic power.
Data sheet
Size

58 x 24 cm

Ethnic group

Material(s)

Wood, accessories

Country

Origin

Tribal art collection France

Condition

Excellent