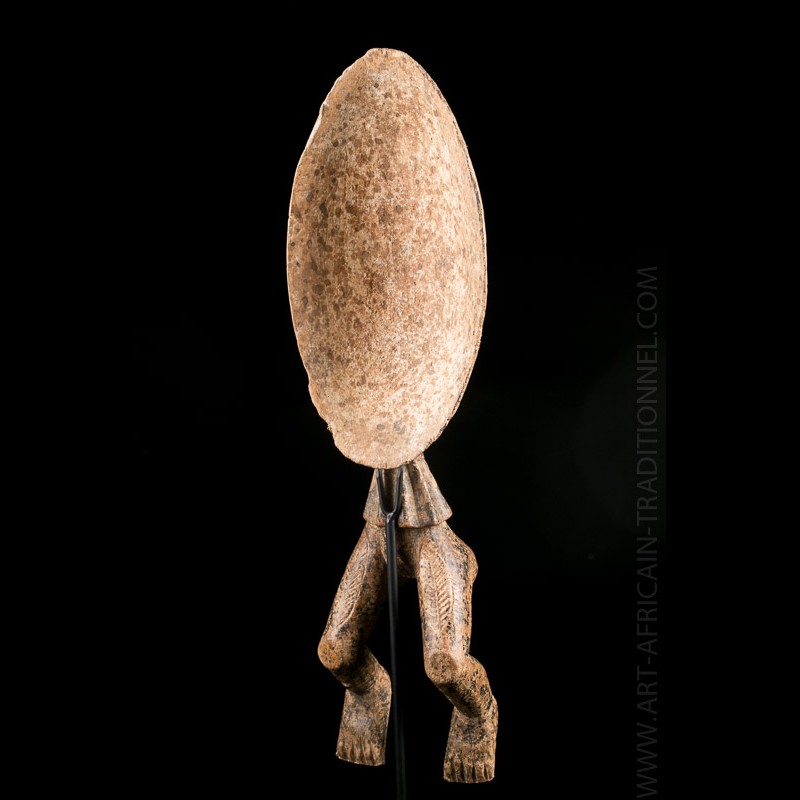  
Dan Wakemia Spoon - SOLD OUT
Within the Dan communities of Côte d'Ivoire and Liberia, there are ceremonial spoons called Wakemia or Wunkirmian. Their dimensions can vary quite strongly. They often come in the form of a common anthropomorphic object as is the case here, the lower part of the spoon given a trunk and nicely sculpted legs.
Note on the back of the spoon, the presence of a beautiful work of very fine sculptures. The crusty patina suggests that this spoon collected in the 60s but probably being much older has been used many times.
The anthropomorphic spoons Wakemia and Wunkirmian was the award given to the most welcoming women in the village. This collector's item as a whole testifies to the skill of the Dan sculptors and a fortiori of the one who created this work. Item collected by a french doctor in Côte d'Ivoire.
Data sheet
Presumed dating

Circa 1940

Size

42 x 11 cm

Ethnic group

Dan

Material(s)

Wood

Country

Ivory Coast

Origin

Tribal Art Collection Italy

Condition

Excellent