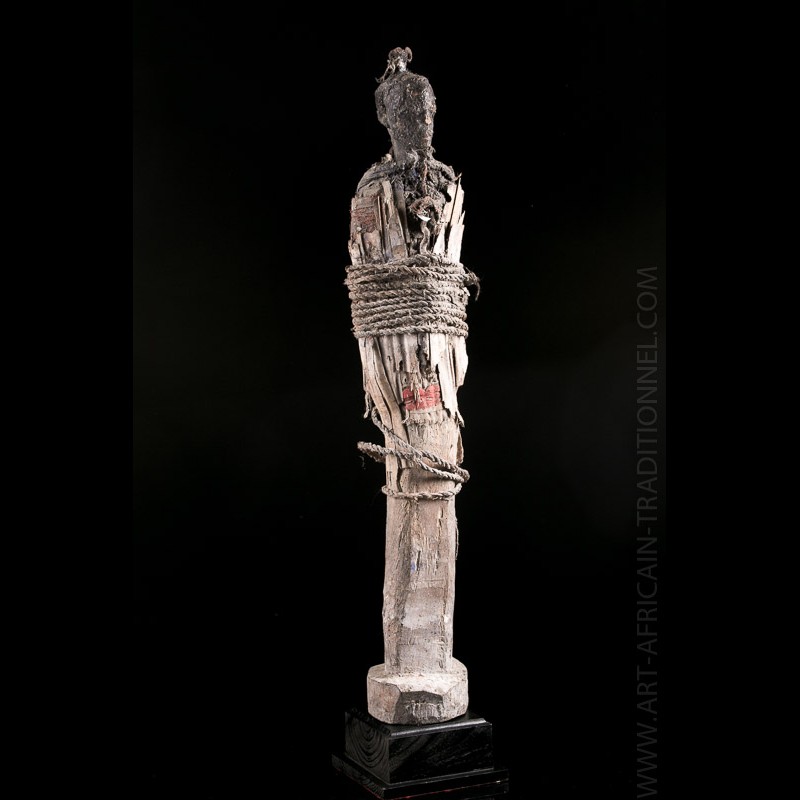  
Major Fon fetish figure of Vodun - SOLD OUT
Great African fetish from West Africa. Figures with a tortured look of this type are still used today and for centuries in the context of voodoo or vodun worship. This pagan cult was exported to Central America and Brazil following the roundups of slaves by the Portuguese.

This figure stands proudly. Around the body, a rope which seems to keep the character tight. This piece testifies to an intense use on the part of the diviner and his client in view of the impressive patina of use present on the upper part.

This patina was obtained by the application of chicken blood and various decorations with magical aims to ward off bad luck and protect its owner.
Data sheet
Presumed dating

Circa 1950

Size

63 x 11 cm

Ethnic group

Material(s)

Wood, sacrificial materials

Country

Origin

Tribal Art Collection Germany

Condition

Excellent