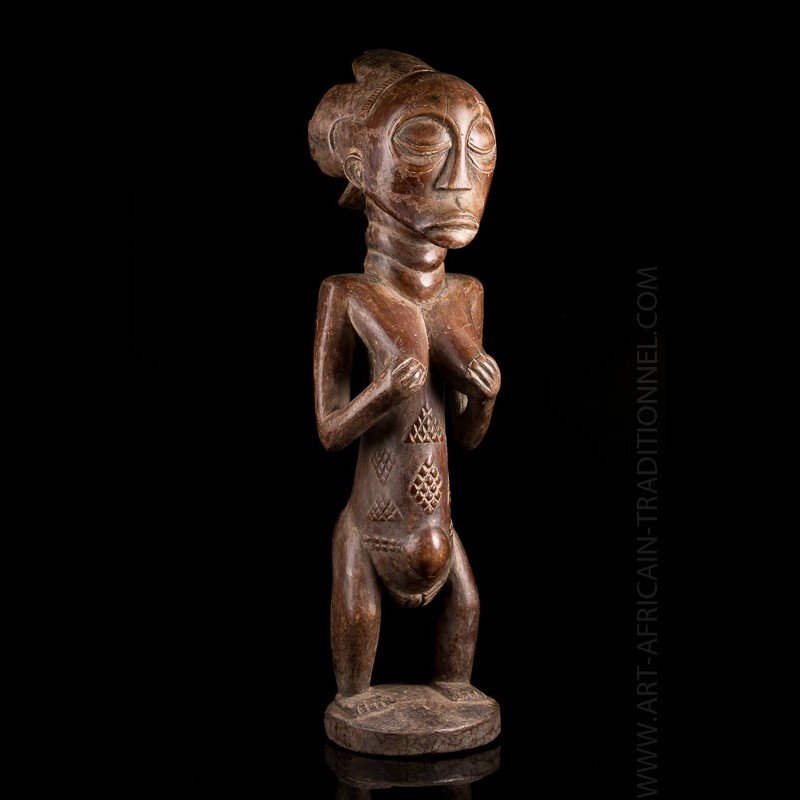  
Luba female figure - SOLD OUT
True museum piece of African art, this statue depicts a woman with a serene air. Hands resting on the breasts. The sculpture testifies to the great experience and inspiration of the artist who created it in tribute to the founding ancestor.
The eyes are exceptionally detailed. The profile line is as balanced as the front view.
The classic headdress is hollow and separated into a large cross.
The hot patina is remarkably old. Luba statue essential for any amateur considering its quality and its dimensions.
Data sheet
Presumed dating

1st half XXth century

Size

54 x 14 cm

Ethnic group

Material(s)

Wood

Country

Origin

Private collection Emile T., Bruxelles, Belgium

Condition

Excellent
You might also like