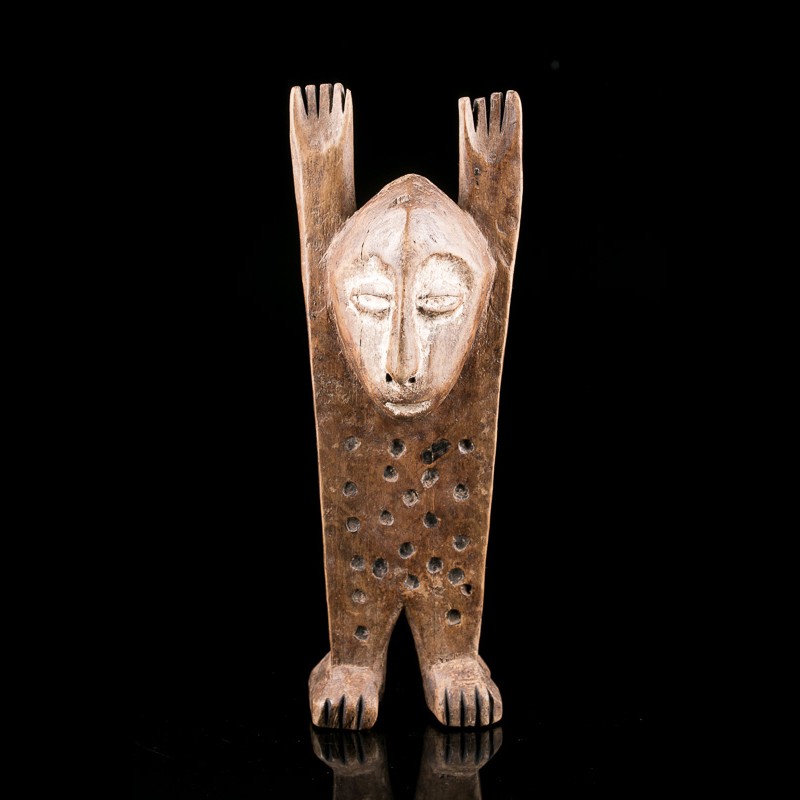  
Lega Katanda figure
African monoxyl statuette typical of the Lega. This anthropomorphic figurine was used as part of the initiation of the Bwami society to which most of the Lega men and women adhered. It is about a complex society, staggered in grades gradually achieved during life as a result of initiation rites. The Bwami aimed to instill in the Lega the moral and social values necessary for life in society.

To do this, the masters and initiating members used a rich variety of objects such as masks (usually not worn on the face but in the hand) of small and medium dimensions in wood, bone or ivory, as well as surprising figurines such than this, subdivided into several categories according to the aphorism or morality which was linked to it. The hidden meaning of the figure was known only to the master who taught it to the young.
This figurine with raised arms represented a man who, by his arbitration, settled conflicts.
Data sheet
Presumed dating

Circa 1960

Size

30 cm

Ethnic group

Material(s)

Wood

Country

Origin

Tribal art collection Belgium

Condition

Excellent