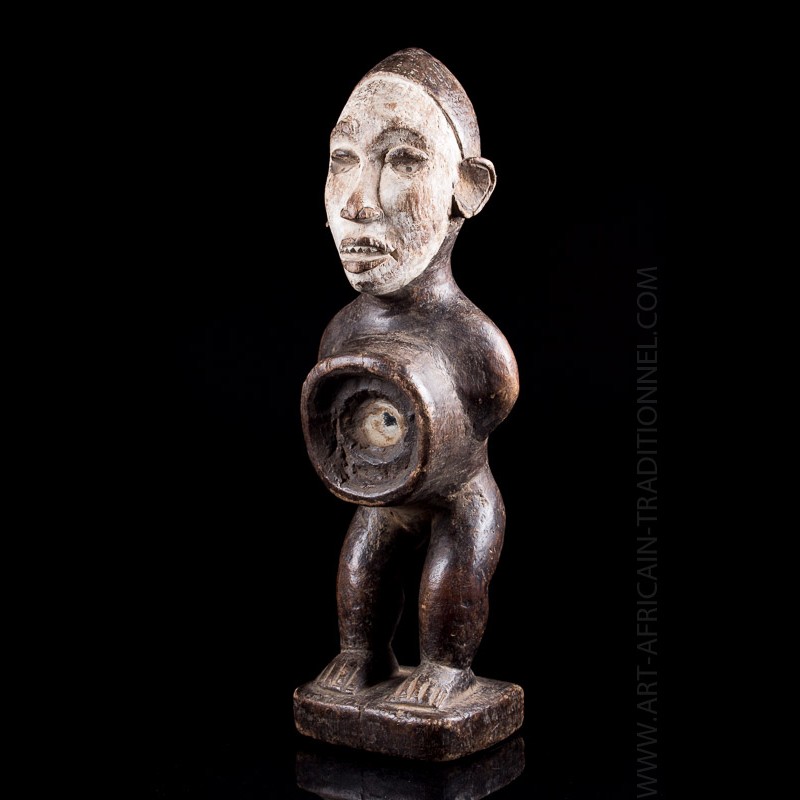  
Authentic fetish figure Nkisi - Kongo - Congo DRC - SOLD OUT
Nkisi figures in the traditional African art of Kongo
This authentic Bakongo figure has retained the receptacle of magical ingredients placed on his belly. The face is covered with very white kaolin sharp with the rest of the brown patina.
The sculptor cared for detail by taking care of detailing the teeth and embedding pieces of glass in the eyes to breathe life into the living room. The patina is smooth except for the load which is crusty.
The posture is classic and typologically correct, a character standing on a small promontory, the body leaning slightly forward. A strong influence Yombe is felt in the typology of this figurine.
The wood is visibly old and wears.
Minksi statues of this quality are not frequent.
Data sheet
Presumed dating

1st half XXth century

Size

44 x 14 cm

Ethnic group

Material(s)

Wood, kaolin

Country

Origin

Tribal art collection Belgium