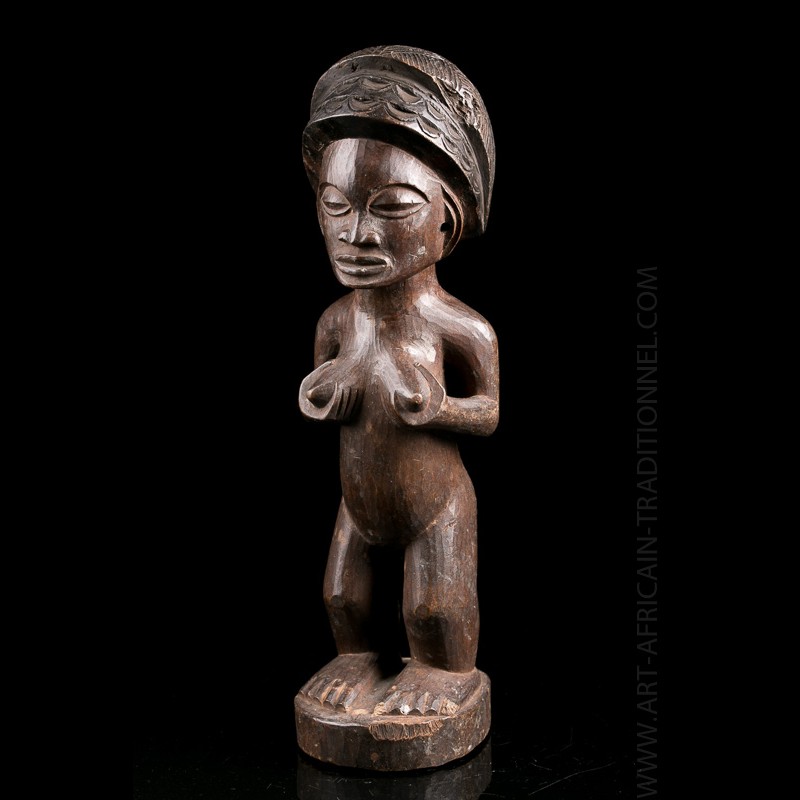  
Chokwe Cisola figurine - SOLD OUT
This Chokwe (Tchokwe) figurine is remarkable in its naturalistic style and in the care that the sculptor took to detail. This female statuette strongly resembles the Mucomba style. Note the remarkable stylization of the face denoting great serenity. The headdress is divided into several layers, all decorated with patterns.
In African Chokwe art, a statue like this is one of the Cisola. These are female representations. Authentic pieces such as these are rare. According to experts and authors, they could represent a queen or more symbolically, the female ancestor celebrated for her fertility.
Chokwe sculptors are also known in primitive art for their effigies of ancestors.
Data sheet
Presumed dating

Circa 1940

Size

28 x 7 cm

Ethnic group

Material(s)

Wood

Country

Origin

Tribal Art Collection Germany

Condition

Excellent
You might also like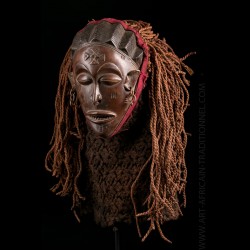 Regular price
€645.00
-€150.00
Price
€495.00
Customers who bought this product also bought: