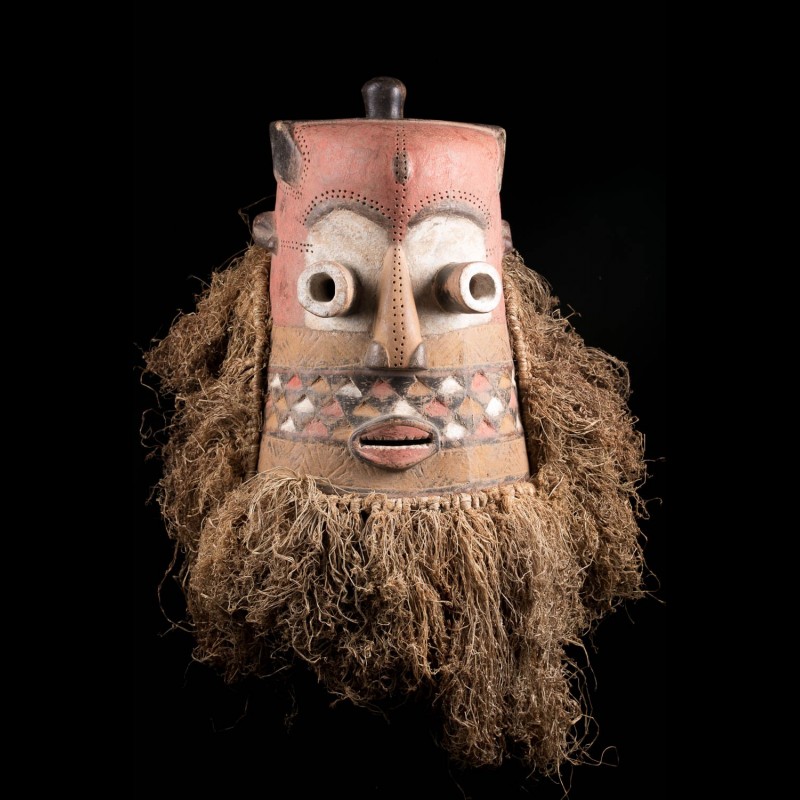  
Ngaady A Waash mask - Kuba - Congo - SOLD
Cubism in African art Kuba
This traditional African mask is a superb example of how early art sculptors expressed their vision of the world and the human here through a cubist and stylized approach. This helmet mask has tubular eyes and an imposing raffia headdress.
This richly ornamented object has beautiful traces of grip and comes from a Belgian collection that has sorted its parts on the flap to keep only high-end pieces, which will delight any demanding collector.
Mask offered by our art gallery, Belgian reference. Object sold to a collector.
Origin : private collection, BelgiumDating : 1960'sSize : 36 x 21 cmMaterials : wood, raphia, pigments
Data sheet
Presumed dating

1st half XXth century

Size

Ethnic group

Material(s)

Wood

Country

Origin

Tribal art collection Belgium