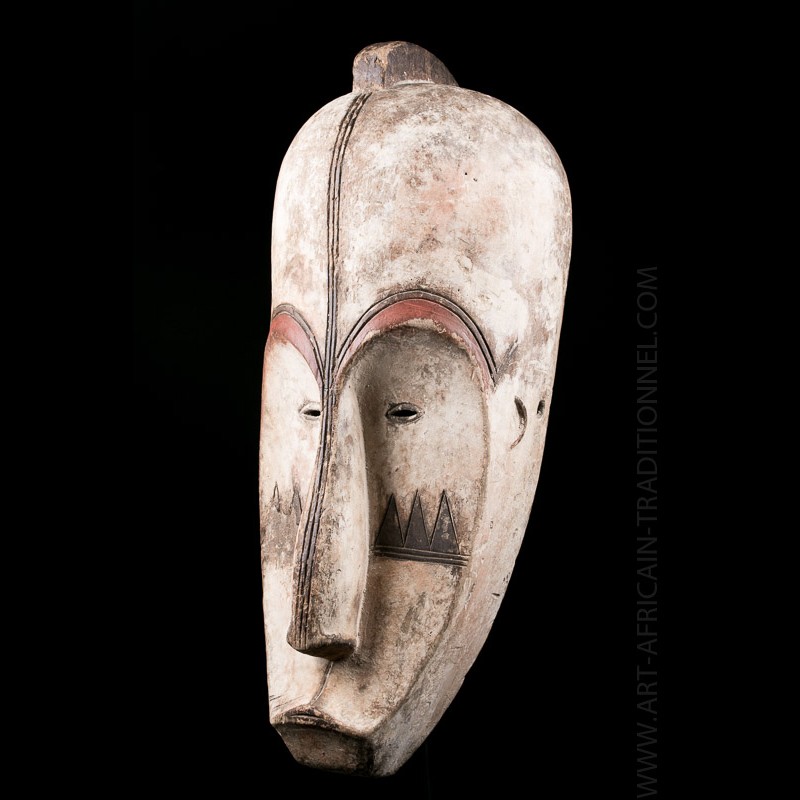  
Masque Ngil Fang
Among the Fang, the maintenance of order was assured through masks such as this one.
In the Ngil society, the great initiate (Ngang) helped by his officiants, roamed the villages concealed under an elongated mask and covered with a thick layer of kaolin.
The mask wearers, hidden in their raffia costumes, appeared in the village at nightfall, flashing torches in their hands.
Their goal was to track down troublemakers to start with the suspicious death officers.
Their action was aimed primarily at individuals guilty of witchcraft or criminals.
Once the culprit was identified, he could be punished with death.
The mouth is wide, the curved face inlaid with white. The perforations around the back of the mask served to fix a raffia cap that masked the wearer. Kaolin covers the entire mask.
Data sheet
Presumed dating

Mid XXth century

Ethnic group

Material(s)

Wood, kaolin

Country

Origin

Tribal art collection France

Condition

Excellent