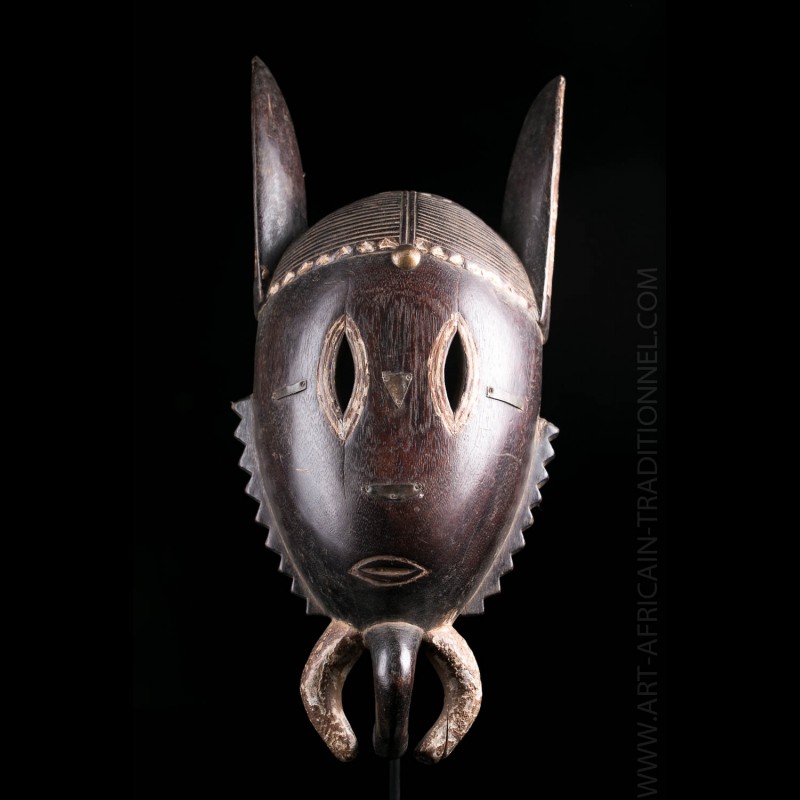  
Zoomorphic mask Djimini - SOLD OUT
The style of African masks among Djmini
The Djimini art objects have mostly disappeared, they are therefore rare. Their masks are famous for their convex, simple shape with a long pendant appendage.
Here, small appendages are present on the bottom of the mask as well as elongated ears at the top. Rather small metal elements are present too.
The patina of this authentic mask is smooth and dark, due to the fact that the Djimini mastered the openings of the pottery using resins of trees, techniques that they replicated on the surface of the masks. However, we have forgotten the precise use of this type of mask. It remains worn during masquerades during ritual ceremonies.
This traditional mask has been estimated by the independent experts of the Catawiki auction room. We offer it at a price lower than the low estimate.
Data sheet
Presumed dating

Size

40 x 19 cm

Expert's estimate

450 - 550 €

Ethnic group

Material(s)

Wood

Country

Origin

Tribal art collection France