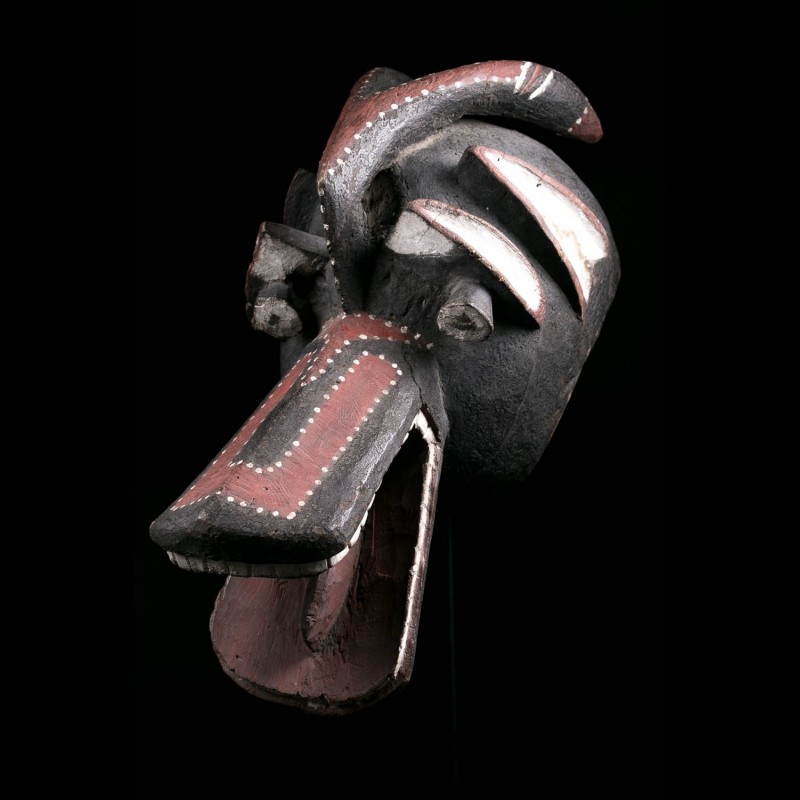  
Suah Bua mask - Mambila - Nigeria
Animal masks in traditional African art at Mambila
This type of traditional crest mask is found in North Mambila. He represents the dog Suah Buah (Suaga). There is a variant, Suah Duah (Suaga) who represents the cow. This mask has a mouth wide open and eyes projected forward. These animals are part of the mambila mythology.
These horizontally worn crest masks belong to a mutual aid community. Linked to an agrarian cult, they occur on the occasion of festivities ordered during sowing and harvesting. They also had a bi-monthly activity, based on the phases of the moon.
The particular forms of this sculpture are sometimes found in figurative pottery Mambila. The Keaka ethnic group also uses carved crests very similar in their style, but for them, the animal represents a spirit of the forest.
Data sheet
Presumed dating

1st half XXth century

Size

Ethnic group

Material(s)

Wood

Country

Origin

Tribal art collection France